IMPORTANT:
Read the letter below
BEFORE
you use The Badass Body Blueprint (
Please allow 10-15 minutes for delivery
).
Do You Know What Stokes Your Body Transformation Fire More Than Anything Else On The Planet?
An Early Win. Seeing Visual Results, Fast.
Congratulations and THANK YOU for making the awesome decision to invest in the Badass Body Blueprint. I'm damn proud of you and super pumped for you to get your hands on the program and really deep dive into it. Without a doubt, The Badass Body Blueprint is one of the best things I've ever created.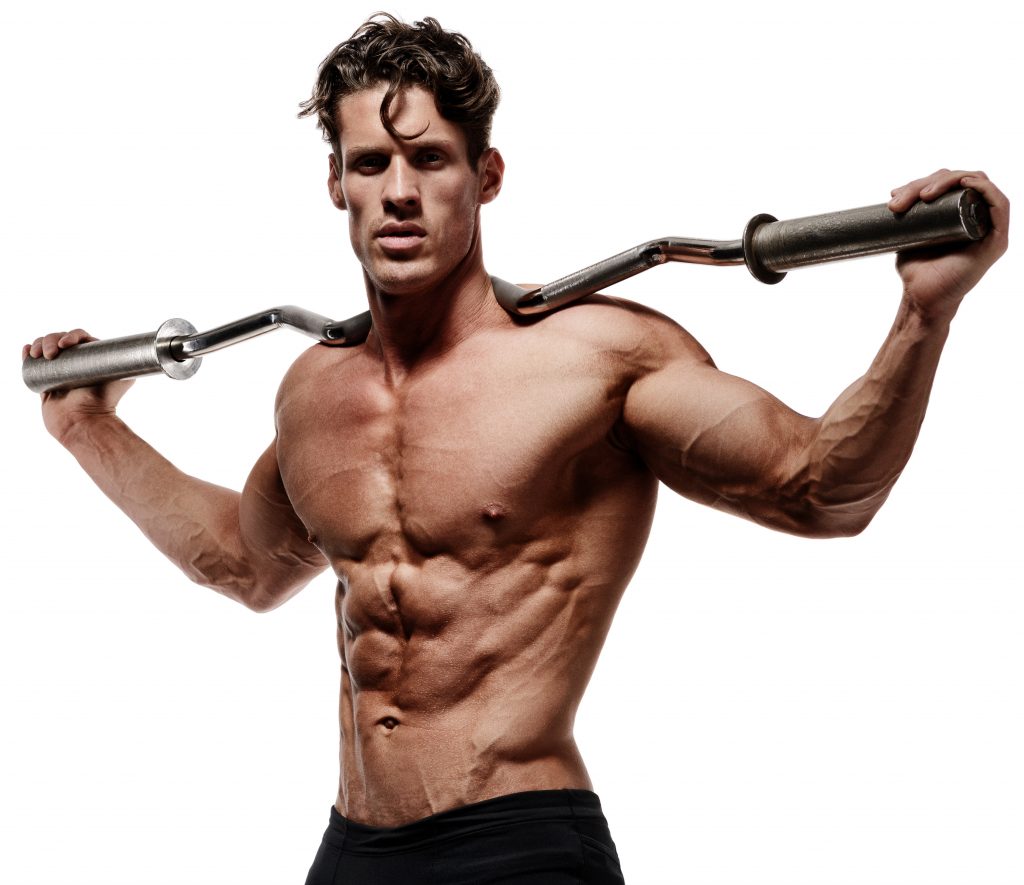 And as a true thank you for being part of the inaugural launch, I just want to take a quick second to provide you with something incredible, something that will make the program even more effective for you. Something that will kick your results into overdrive.
And that, my friend, is the Badass Body Blueprint OVERDRIVE Pack
Very simply the Overdrive Pack is a combination of advanced components that can be used both alongside the main program and after you've completed it, to make sure that you're getting the absolute most out over every single aspect of the Badass Body Blueprint.
Now, The Overdrive Pack Isn't Just An "Add-On"
It's a 10x Force Multiplier For The Entire Badass Body Blueprint Experience.
Best part?
As part of this special One Time Offer that you're getting as part of the launch celebration; you're going to get your hands the Badass Body Blueprint OVERDRIVE Expansion Pack at an insane discount.
Introducing The Badass Body Blueprint Overdrive Package
Here's what's included in the 7-Component Overdrive Package...
OVERDRIVE COMPONENT #1 - DONE FOR YOU MEALS PLANS
First off, I'm going to provide you with 60 days of completely "done-for -you" Badass meal plans. These meal plans have been specifically created for the Badass Body Blueprint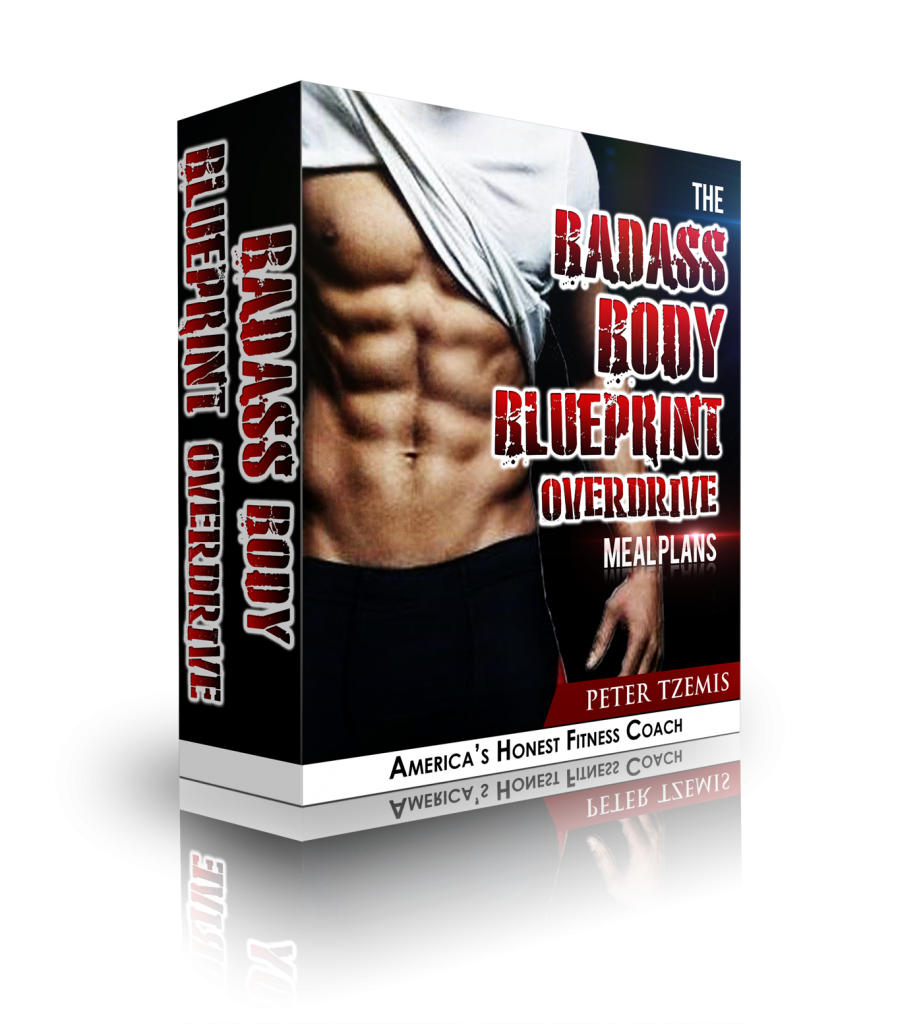 program so that they are tasty, simple and very easy to make
(I'm an awful cook).

2 Full months of daily, meal-by-meal menus
Easy to cook, delicious recipes
Testosterone optimized diet plans for maximum results
That's a full 2 months of daily, meal-by-meal menus to further make what is the easiest total body transformation program you'll ever come across even easier. But I didn't stop there…
OVERDRIVE COMPONENT #2 - DONE FOR YOU MACRO CALCULATOR
The KING of Done-for-You.  Simply enter your weight and estimated body fat percentage and the
calculator will immediately give you your exact total calorie daily, right down to how many grams of carbs, protein, and fat to eat for each type of day and each phase.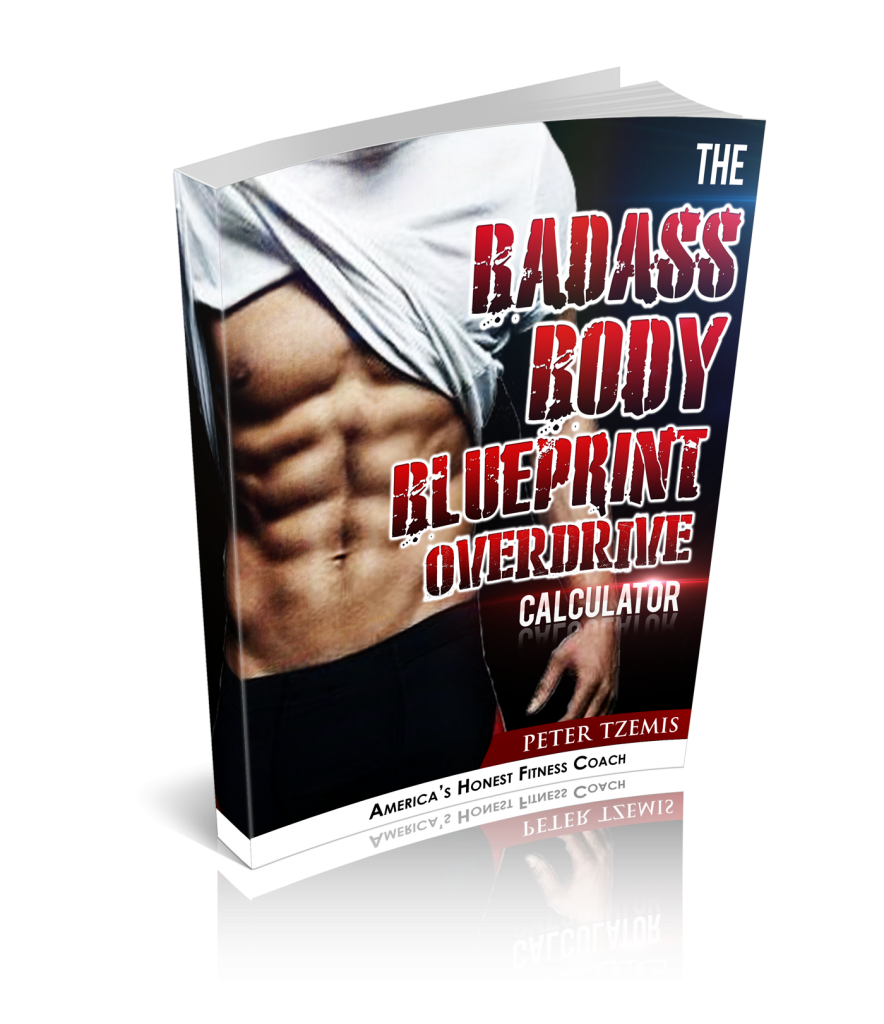 2 second calculations to get you started right now
Calorie breakdown for each phase and day
Complete daily macronutrient breakdown to effortlessly hit your goals.
What would have taken 45 minutes to calculate manually just turned in to 2 seconds (literally) AND you get the immediate results already neatly formatted right there on your computer!
OVERDRIVE COMPONENT #3 - 7-DAY DEADLINE DIET
Let's face the facts. There are times in life where we want and need to get extra aggressive with fat loss.
Whether it's special events like vacations, holidays, weddings, anniversaries, birthdays, class reunions or even a photo shoot, there are many times throughout the year where we have to look good –fast.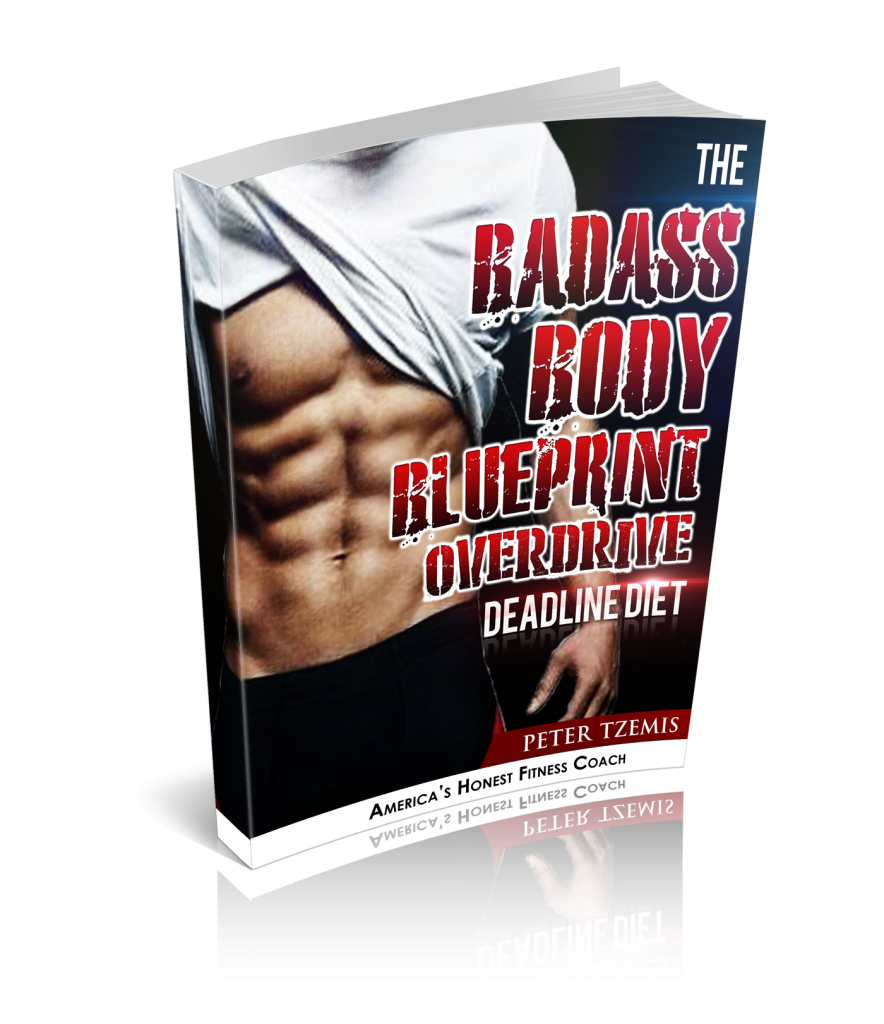 That's what this blueprint delivers.  
over a dozen aggressive tactics and strategies you can use to get the fat to fall off your body quickly without damaging your metabolism.
the exact 7 day timeline you need to follow so you can hit your target goals with precise accuracy
How to make sure you look picture perfect for that special day, whether it's a holiday, wedding or photoshoot, we got you covered.
Our private clients love this guide and they turn to it every time an unexpected deadline approaches or they just want to get back on the fast track to fat loss.
OVERDRIVE COMPONENT #4 - BADASS ABS FINISHERS
Everybody wants abs. But you're here which means you are looking for something more. Something better.
That's why I'm giving you the Badass Abs Finishers..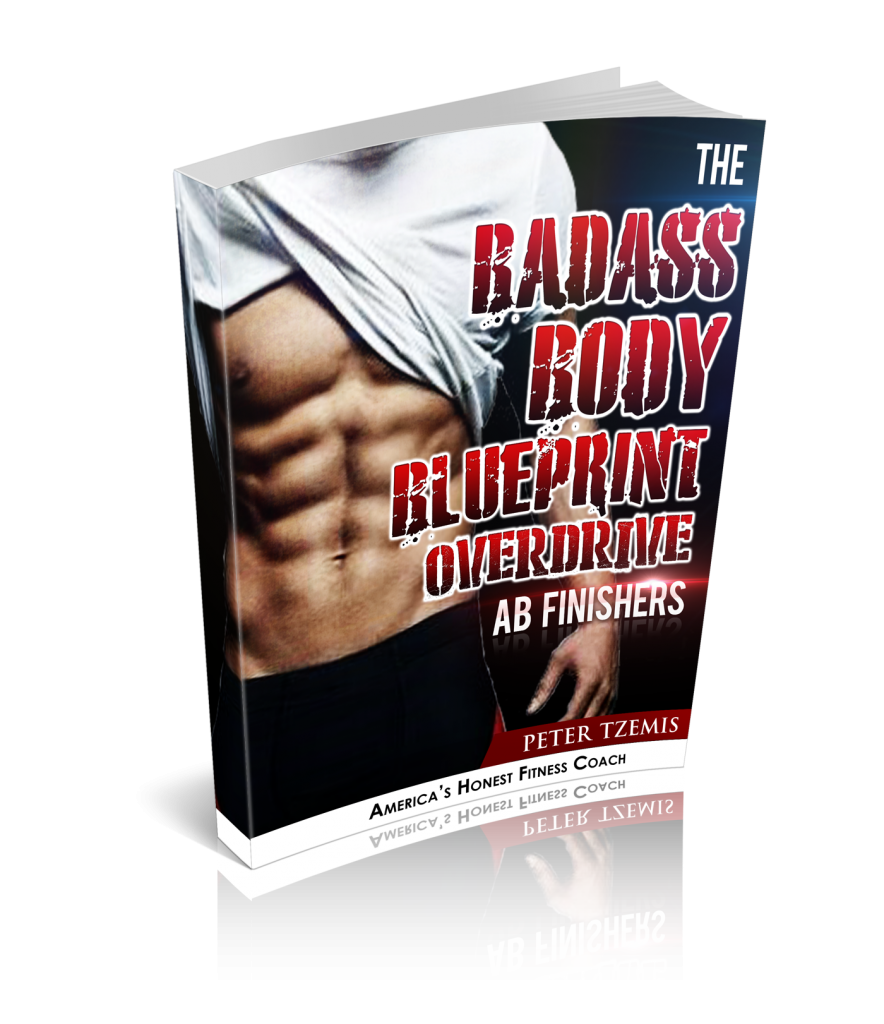 10 minute Ab circuits will carve you up like nothing you've seen before.
Learn how to build razor sharp, dense abs that look just as good in bad lighting as in good.
Beginner, intermediate, expert and advanced options for all fitness levels.
No more bullshit. Just the Honest truth. Simply tack on one of these short 10 minute routines to the end of your workout and watch the magic unfold.
OVERDRIVE COMPONENT #5 - OVERDRIVE SHAKE FORMULA
Getting lean or staying lean, and adding muscle, requires doing things right, and that includes starting the day with a single goal: keep the body burning fat for as long as possible.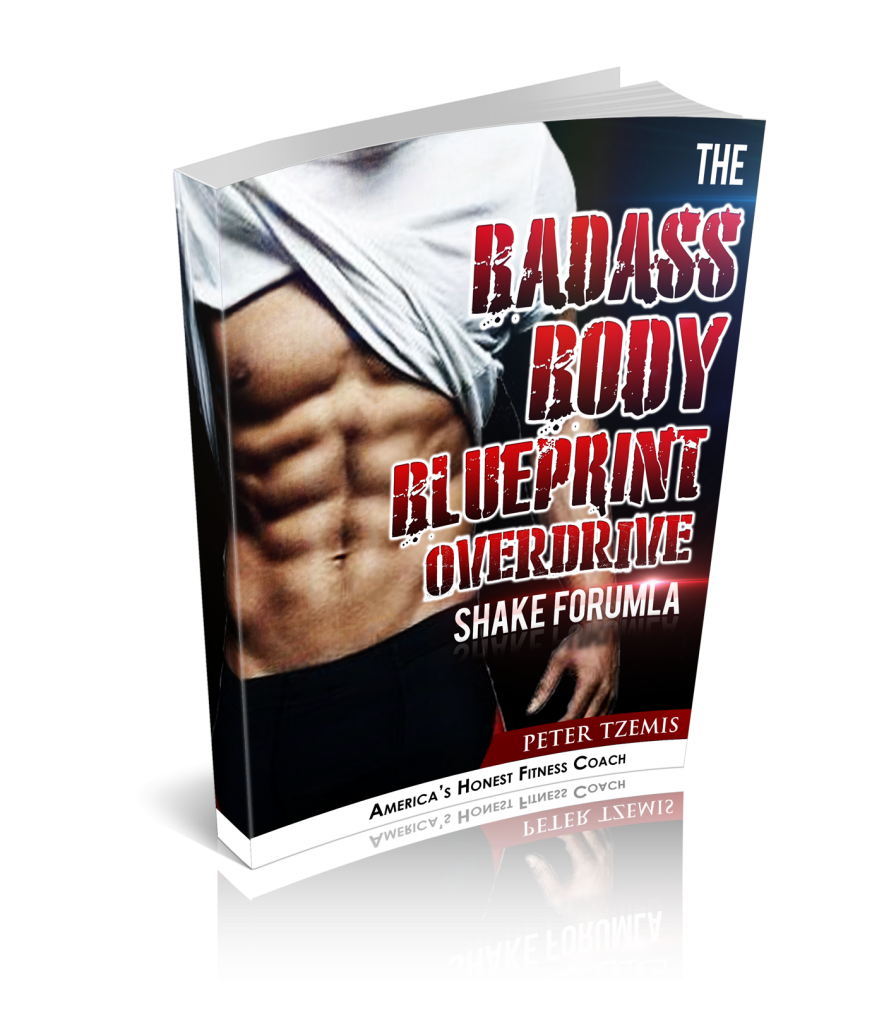 Sometimes though, I get up at 6am and don't eat until 1pm.
That's a long time without food...
The Badass OD shake solves this problem. This is my go to formula for superhero energy, laser focus while melting fat like butter in a microwave. Its formula is specifically designed to do 4 things
Control hunger
Keep burning body fat
Prevent muscle loss
Maximize Focus
Laser-focus, super energy and enhanced metabolic activity is just a sip away.
OVERDRIVE COMPONENT #6 - RESTAURANT SURVIVAL GUIDE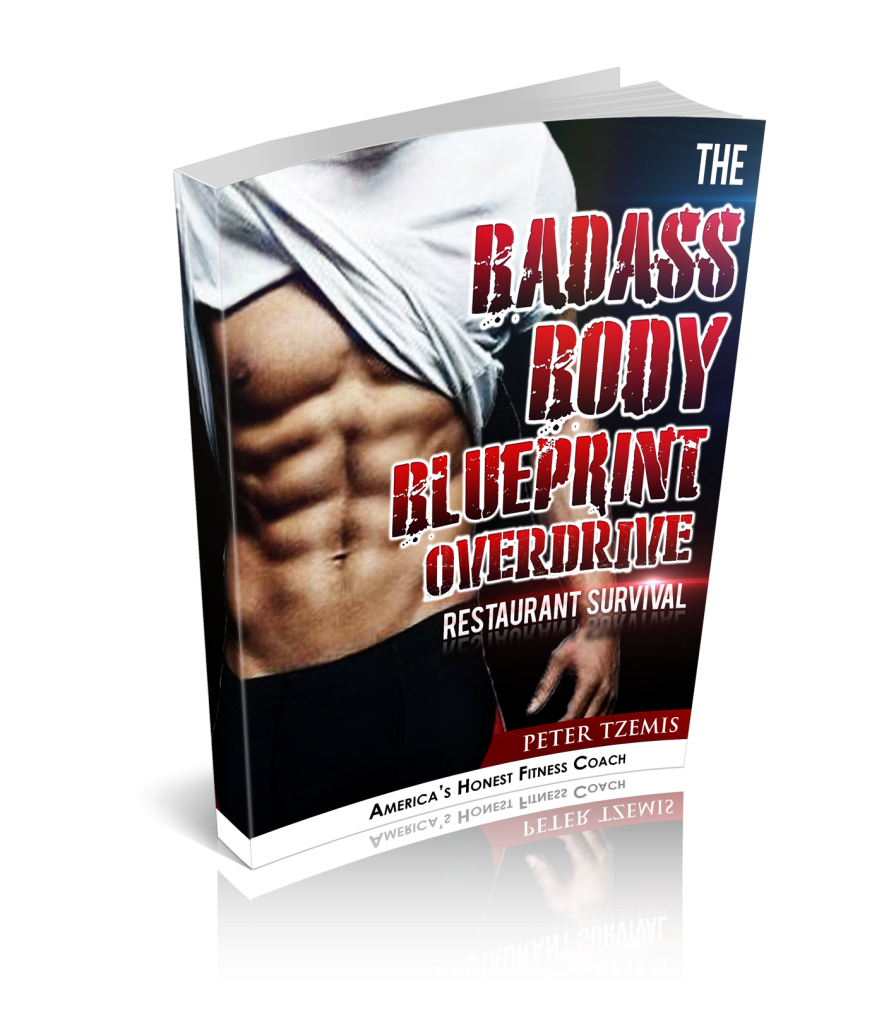 By now you probably see the Badass Body Blueprint system does not require you to sacrifice your lifestyle.
Yet when you pick up a menu at a restaurant finding a healthy fat-burning meal can still feel like Mission Impossible III - especially if you'd rather not look like an oddball to everyone else at the table…
However just stick to the recommendations in this detailed plan and you'll enjoy dining out every single time with zero fear...
OVERDRIVE COMPONENT #7 - DRINKING SURVIVAL GUIDE
You must read this before your next Friday night on the town or holiday party…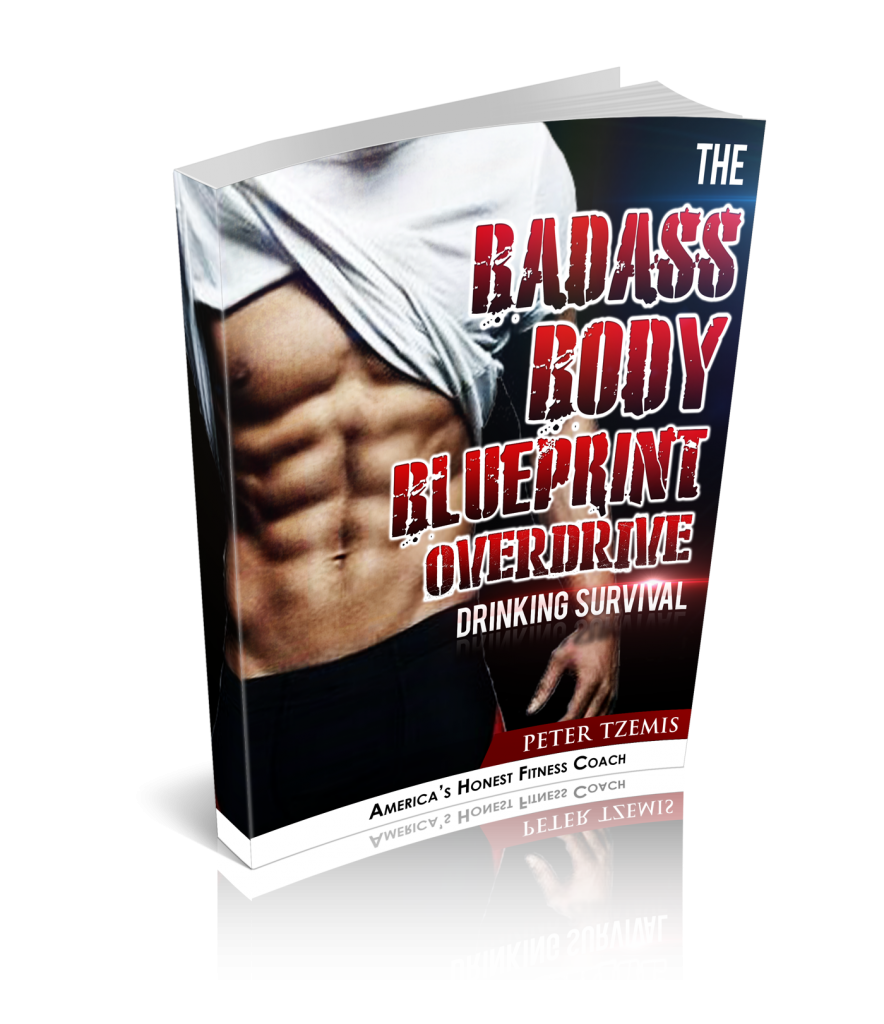 I'll be honest… You cannot go hog wild on the drinks even with the flexibility of the Badass Body Blueprint; Yet you can enjoy social drinking and unwinding with a glass of your favourite red wine as long as you follow these simple strategies including…
What to eat BEFORE a night of social boozing
The best time to indulge in "drinks night"
My secret-weapon hangover cure (no one knows this one!)
And MUCH more..
Plus ONE MORE FREE BONUS for action takers today only!
If you want to become amazingly successful in fitness, engineer peak performance and kick ass at life — then you need to learn from someone you can TRUST. And with so many slick marketers trying to entice you, it's hard to know where to turn. The masters of fitness inner circle is your answer.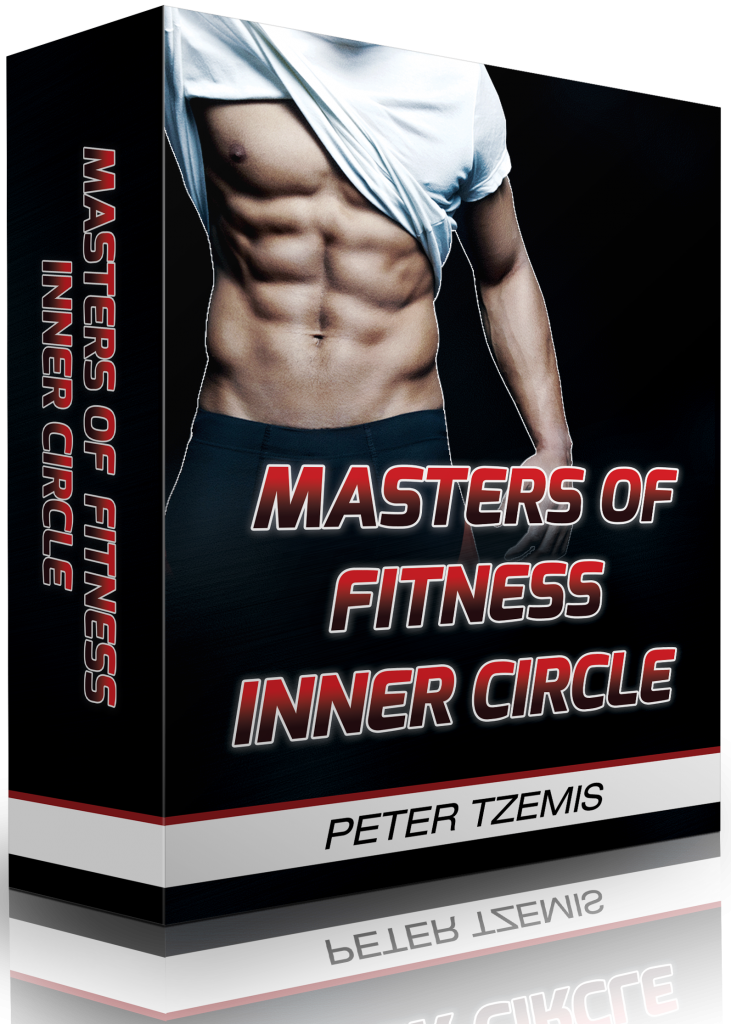 Each week you'll receive an audio file or report containing "secret" information and/or interviews  with world-class expert and/or special guests. Each interview will be jam-packed with powerful strategies and tactics for building a badass body, social circle and financial freedom that any man can use, regardless of your current situation.
That's right – every singe week there is a brand new interview and/or report focusing entirely on "WHAT'S WORKING NOW".
Everything from biohacking to building multi million dollar online brands and six week speed shredding to piling on slabs of lean muscle and becoming an ALPHA male.
If it's working now – it will be in the Inner Circle.
Plus, you'll have access to the MP3 recordings and reports directly in your email inbox!
Click the order button below right now to claim this once in a lifetime bonus!
You're going to get ALL EIGHT of these awesome components when you pick up the Badass Body Blueprint OVERDRIVE Pack.
And the best part? You're getting it all for just 27 bucks. Seriously. Just $27…
This is absolutely one of the most valuable offers I've ever put together, at the absolutely LOWEST price I've ever sold it. I can't wait for you to grab it, because it really is next level.
Plus, the Badass Overdrive Pack is delivered instantly with your Badass Body Blueprint order and consists of PDF files that you can open on any modern computer, tablet, or phone.
In other words, this is a no brainer. Especially since you are an action taker.
Just click the button below now, and add the Overdrive Pack to your Badass Body Blueprint order today.
No thanks. I completely understand that this is my only opportunity to get access to this information and I realize I'm going to be missing out on this opportunity along with today's HUGE discount. I understand that after declining this offer, the Overdrive Package will never be made available to me again, even if I wish to pay more. I will pass on this special offer forever.