IMPORTANT: 

Read the letter below

BEFORE

you use The Anabolic 

Stretching System. 

Please allow 10-15 minutes for delivery

).
Do You Know What Stokes Your Body Transformation Fire More Than Anything Else On The Planet?
An Early Win. Seeing Visual Results, Fast.
Congratulations and THANK YOU for making the awesome decision to invest in the Anabolic Stretching 2.0 System. I'm damn proud of you and super pumped for you to get your hands on the program and really deep dive into it. Without a doubt, The Anabolic Stretching 2.0 System is one of the best things I've ever created.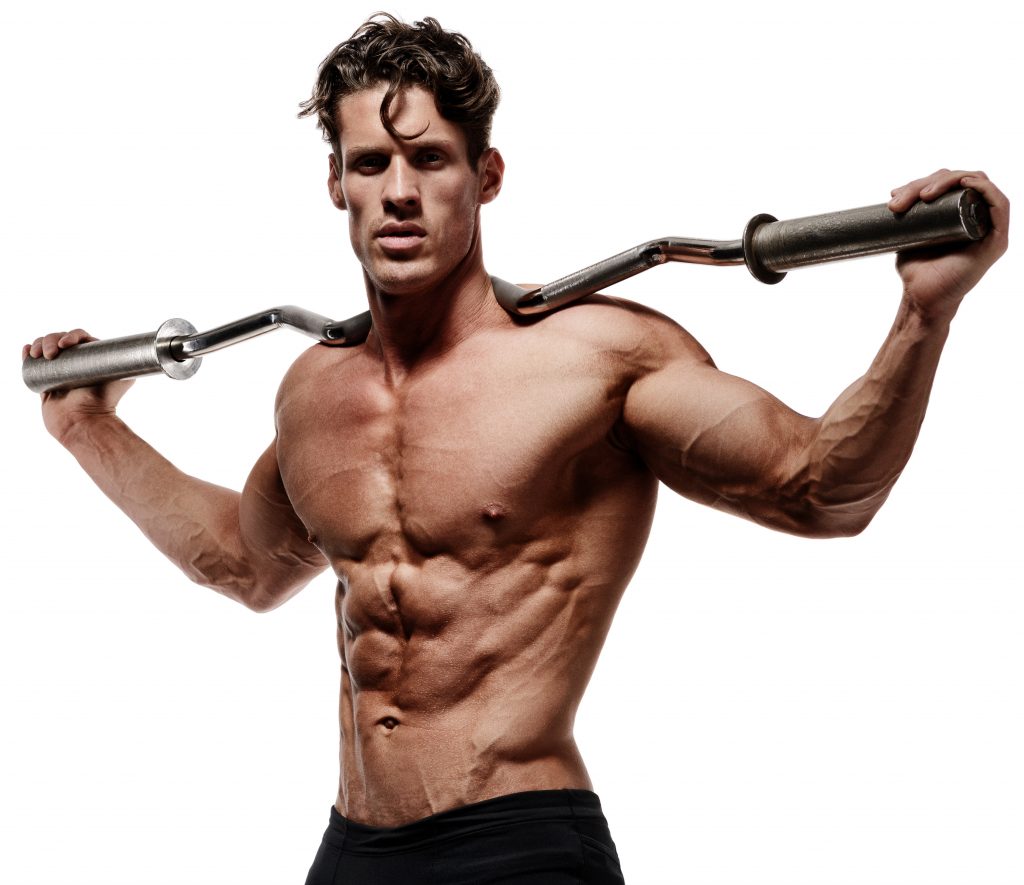 And as a true thank you for being part of the inaugural launch, I just want to take a quick second to provide you with something incredible, something that will make the program even more effective for you. Something that will kick your results into overdrive.
And that, my friend, is the Advanced Anabolic Stretching System
Very simply AAS is a combination of advanced components that can be used both alongside the main program and after you've completed it, to make sure that you're getting the absolute most out over every single aspect of the original Anabolic Stretching System.
Now, The Advanced system Isn't Just An "Add-On"
It's a 10x Force Multiplier For The Entire Anabolic Stretching Experience.
Best part?
As part of this special One Time Offer that you're getting as part of the launch celebration; you're going to get your hands the Advanced Anabolic Stretching Expansion Pack at an insane discount.
Introducing The Advanced Anabolic Stretching System
Here's what's included in the 7-Component Advanced System...
ADVANCED COMPONENT #1 - ADVANCED ANABOLIC STRETCHING MANUAL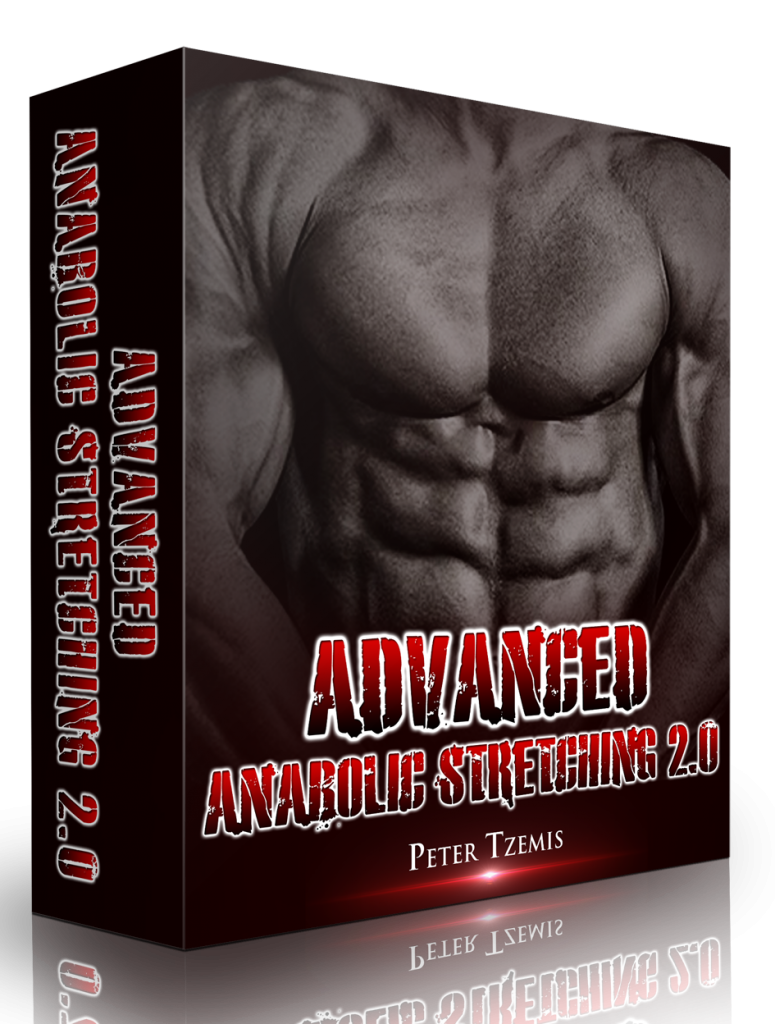 First off, I'm going to provide you with next generation of anabolic stretching - the ADVANCED version.
Simply, AAS is how to take anabolic stretching results to the next level. That means MORE muscle, FASTER recovery and MORE testosterone
Once you master every stretch and movement in this advanced manual, you can be ensured that achieving the body of your dreams will no longer be a dream, but a reality.
Not to mention a permanent 57% increase in testosterone.
ADVANCED COMPONENT #2 - TEST MAX NUTRITION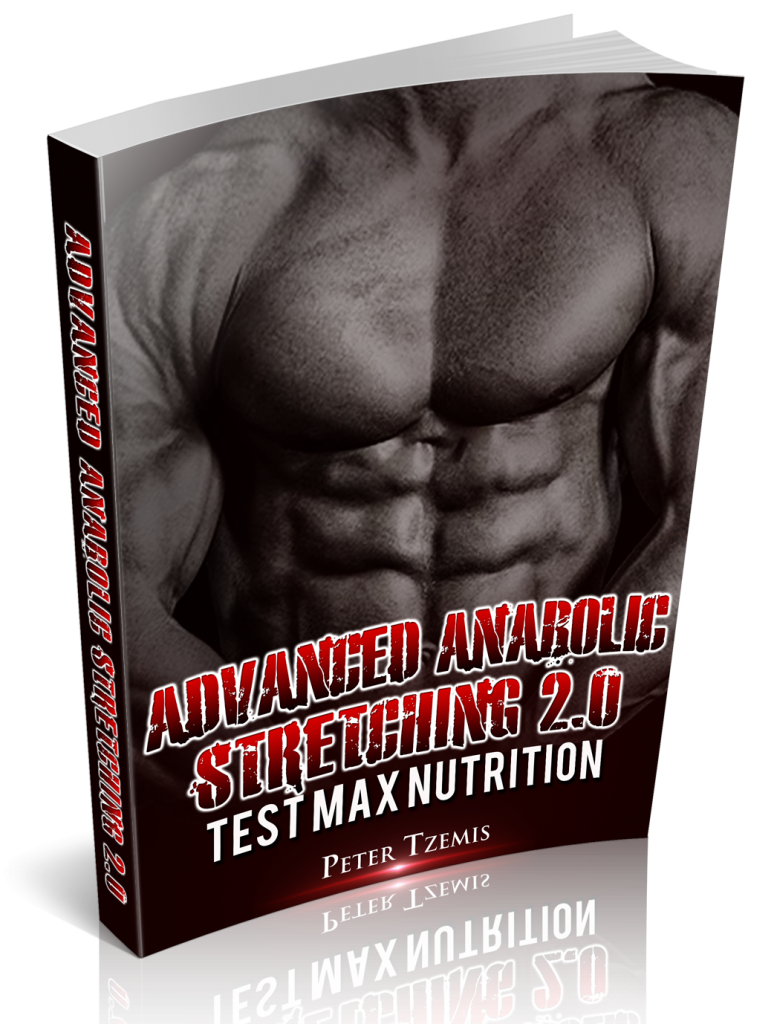 Low protein isn't catabolic, but you know what is? Low Testosterone.
Don't let that be you.
With testoterone levels plummiting worldwide by 25%, men are becoming more feminine than ever. Man boobs, ED and scrawny and obese physiques are now the norm.
That ends here.
Test max nutrition is your go to guide for eating like a man and reclaiming whats rightfully theirs - Maximum testosterone.
Learn the new rules of the game. Forget eating every 3 hours, high protein and low carb and learn freedom. Get ready to unleash floods of testosterone by eating in a way that nature intended - for men.
ADVANCED COMPONENT #3 - THE 14 DAY SPEED SHRED
Let's face the facts. There are times in life where we want and need to get extra aggressive with fat loss.
Whether it's special events like vacations, holidays, weddings, anniversaries, birthdays, class reunions or even a photo shoot, there are many times throughout the year where we have to look good –fast. 
That's what this blueprint delivers.  
over a dozen aggressive tactics and strategies you can use to get the fat to fall off your body quickly without damaging your metabolism.
the exact 7 day timeline you need to follow so you can hit your target goals with precise accuracy

How to make sure you look picture perfect for that special day, whether it's a holiday, wedding or photoshoot, we got you covered.
Our private clients love this guide and they turn to it every time an unexpected deadline approaches or they just want to get back on the fast track to fat loss.
ADVANCED COMPONENT #4 - BULLETPROOF ABS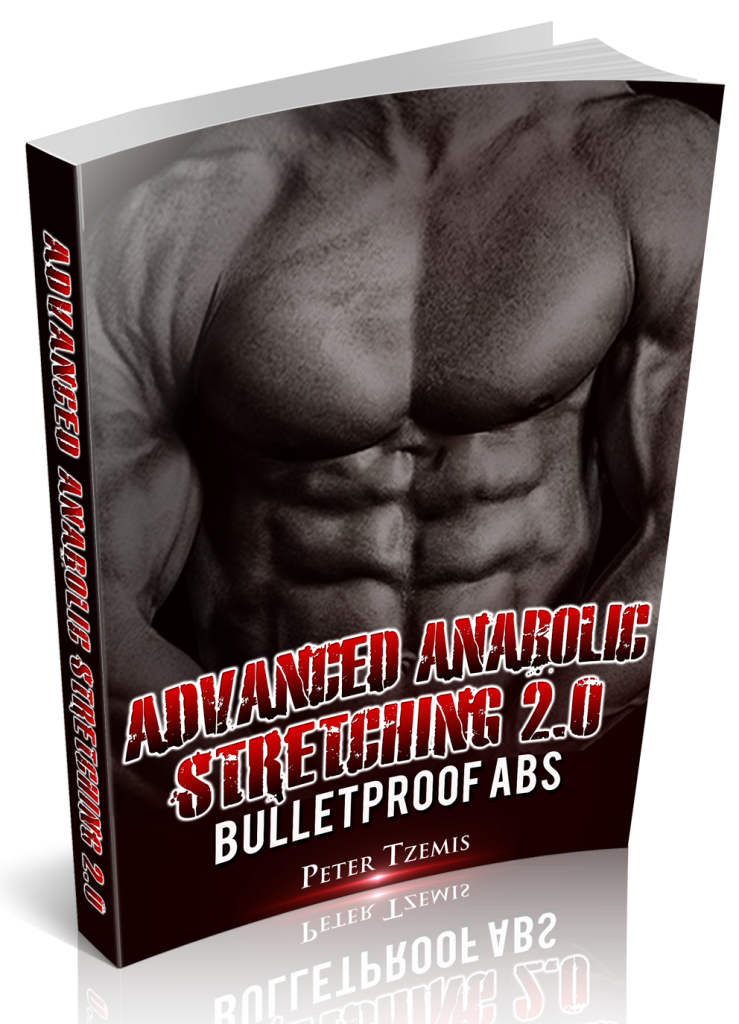 It's no secret abs are the hallmark of a good body. Not only that, strong, powerful abs are the foundation for a bulletproof physique.
A lot of ab workouts cause back pain and they're horrible for posture. I wanted to create and ab program that sharpened my abs without causing back pain. That's why I created Bulletproof Abs.
It's perfect if you want to work out a little bit more, you want to experience a little faster rate of fat loss, you want to protect your spine and you want to develop awesome abs (if that's your thing)
No more bullshit. Just the honest truth. Simply tack on this short 10 minute routine to the end of your workout and watch the magic unfold.
COMPONENT #5 - ANABOLIC ENERGY SHAKE FORMULA
For men, getting lean or staying lean, and adding muscle, requires doing a few little things right. That includes starting the day with a single goal: maximizing testosterone.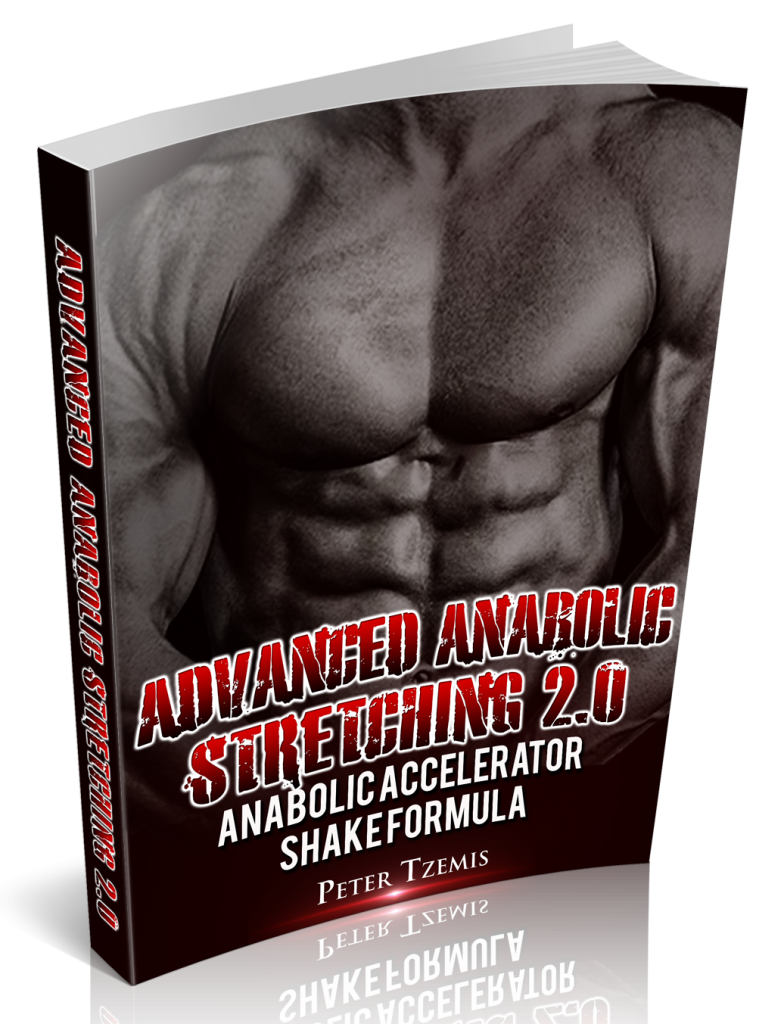 But for some of us, including myself, high testosterone doesn't come naturally to us.

The Anabolic shake solves this problem. This is my go to formula for superhero energy, laser focus and supercharging testosterone, while melting fat like butter in a microwave. Its formula is specifically designed to do 4 things

Control hunger
Keep burning body fat
Super charge free testosterone production
Provide the ingredients to kick your body into testosterone overdrive
Raw male energy is just a sip away. Once you try and feel the power of this shake, you'll never go back.
ADVANCED COMPONENT #6 - THE PERFECT WARM UP FORMULA
Warming up. It's important. Don't roll your eyes, please. Listen, we're all guilty of skipping the warm up.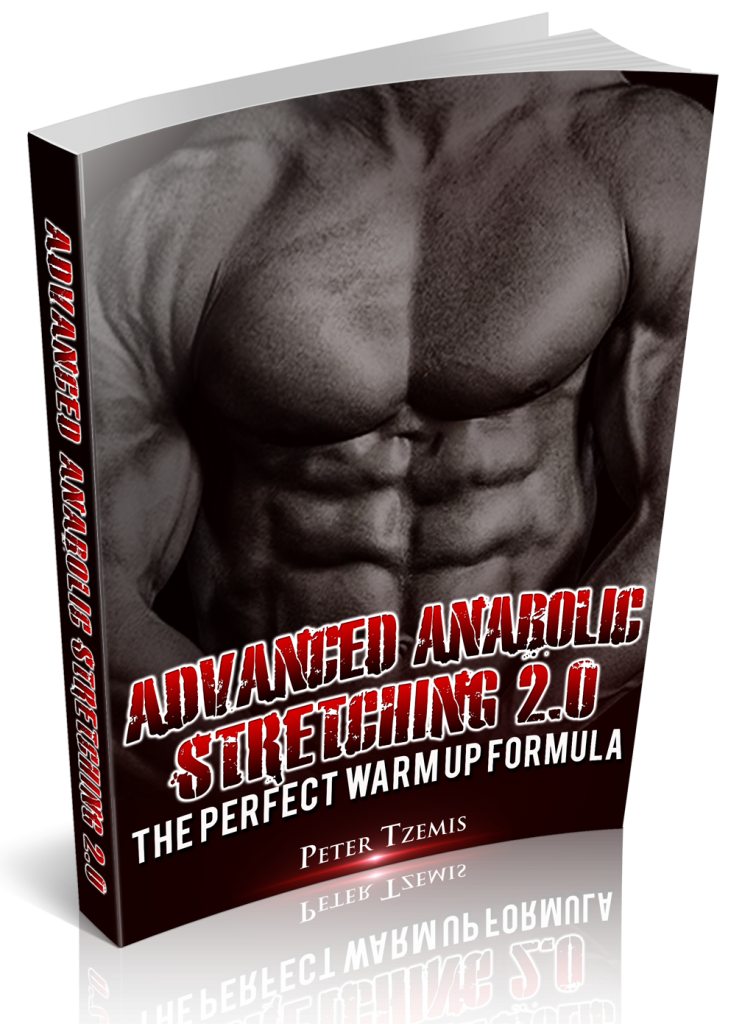 Don't bother lying to me; I know you've done it. It's natural. You're in a rush, or just too excited and want to get to the training session. I get it.
If working out is sex, then warming up is our foreplay. You can skip it once in a while and still have a decent session. However, if we skip foreplay all the time, your love life is more than likely going to take a hit.
Getting the equipment ready for use (in the bedroom and the gym) just leads to a better user experience. You will be safer, more productive and enjoy the session better.
This is how you warm up PERFECTLY. Not only that, but it will also teach you how to prep your body and mind to force any stubborn muscle to grow and keep any weak muscle from injury. Guaranteed.
COMPONENT #7 - BODY PART BLAST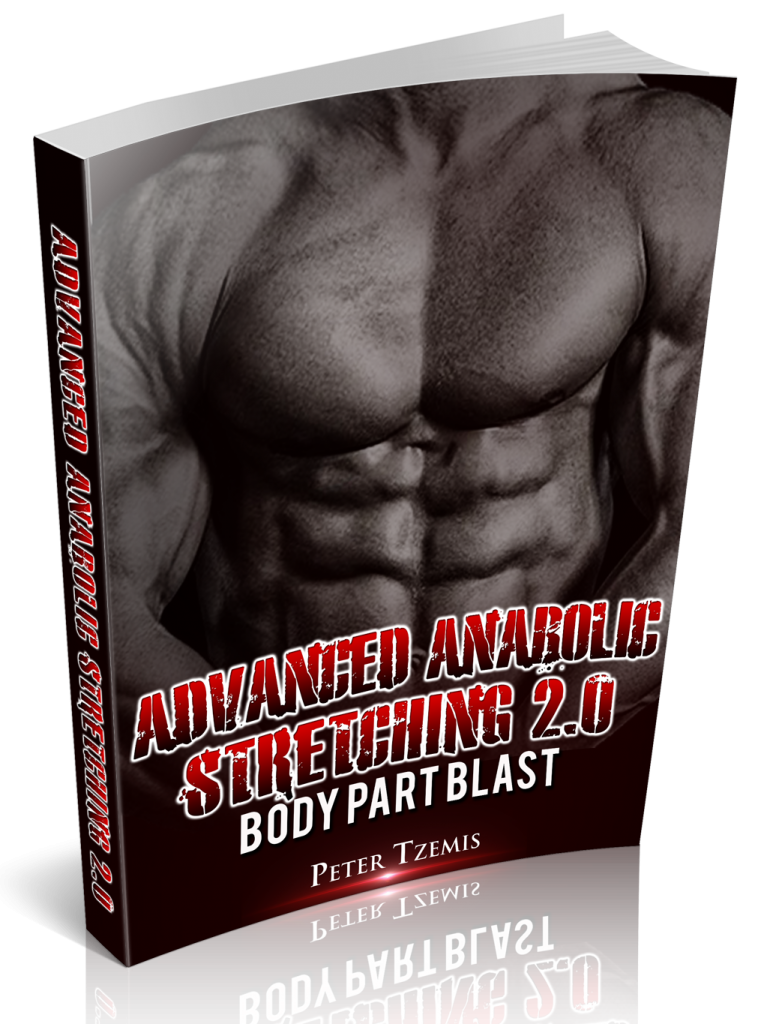 You must read this before your next gym session…

I'll be honest… stubborn body parts do exist, and they suck big time. After years of training my bird chest, I had nothing to show for it.
The answer isn't more training - but smarter. Body part blast was designed to conquer the most stubborn body parts - by forcing them into "hypergrowth" mode.
I can guarantee after a few sets like this, you'll never have a stubborn part again.
One Time Special Offer Of Just $15
You're going to get ALL SEVEN of these awesome components when you pick up the ADVANCED Anabolic Stretching System Today.
And the best part? You're getting it all for just 15 bucks. Seriously. Just $15…
This is absolutely one of the most valuable offers I've ever put together, at the absolutely LOWEST price I've ever sold it. I can't wait for you to grab it, because it really is next level.
Plus, the Advanced Pack is delivered instantly with your Anabolic Stretching order and consists of PDF files that you can open on any modern computer, tablet, or phone.
In other words, this is a no brainer. Especially since you are an action taker.
Just click the button below now, and add the Advanced Pack to your AS 2.0 order today.
No thanks. I completely understand that this is my only opportunity to get access to this information and I realize I'm going to be missing out on this opportunity along with today's HUGE discount. I understand that after declining this offer, the Overdrive Package will never be made available to me again, even if I wish to pay more. I will pass on this special offer forever.